I am currently on the last rotation of my medical school career. It's a 4-week elective called Whole Person Care. One week down. Three weeks to go.
A few weeks ago they began erecting the canopies for the graduation ceremonies. Throughout the month of May, the various schools on campus will be holding their own graduation celebrations. The School of Medicine will be having their commencement on the 27th of May.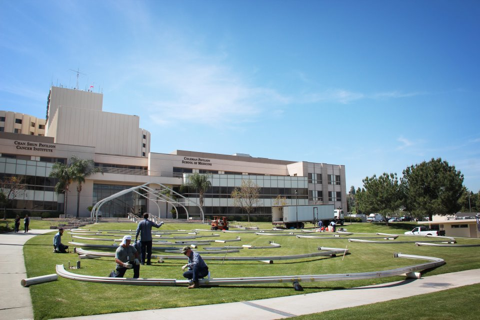 It's pretty surreal to think the journey is coming to another milestone. I cannot say that the journey is coming to an end because I know I am nowhere near the end of it. Medicine is not a short journey that ends with a cap (or a tam) and gown. It continues for a lifetime.
As I finish this phase, though, I hope to continue writing and blogging here. I hope to share the ups and downs as they occur. Or maybe months later when I have had time to cool off or decompress. The fun, I'm sure, will continue and there will be plenty of stories to share.